Marjon de Jong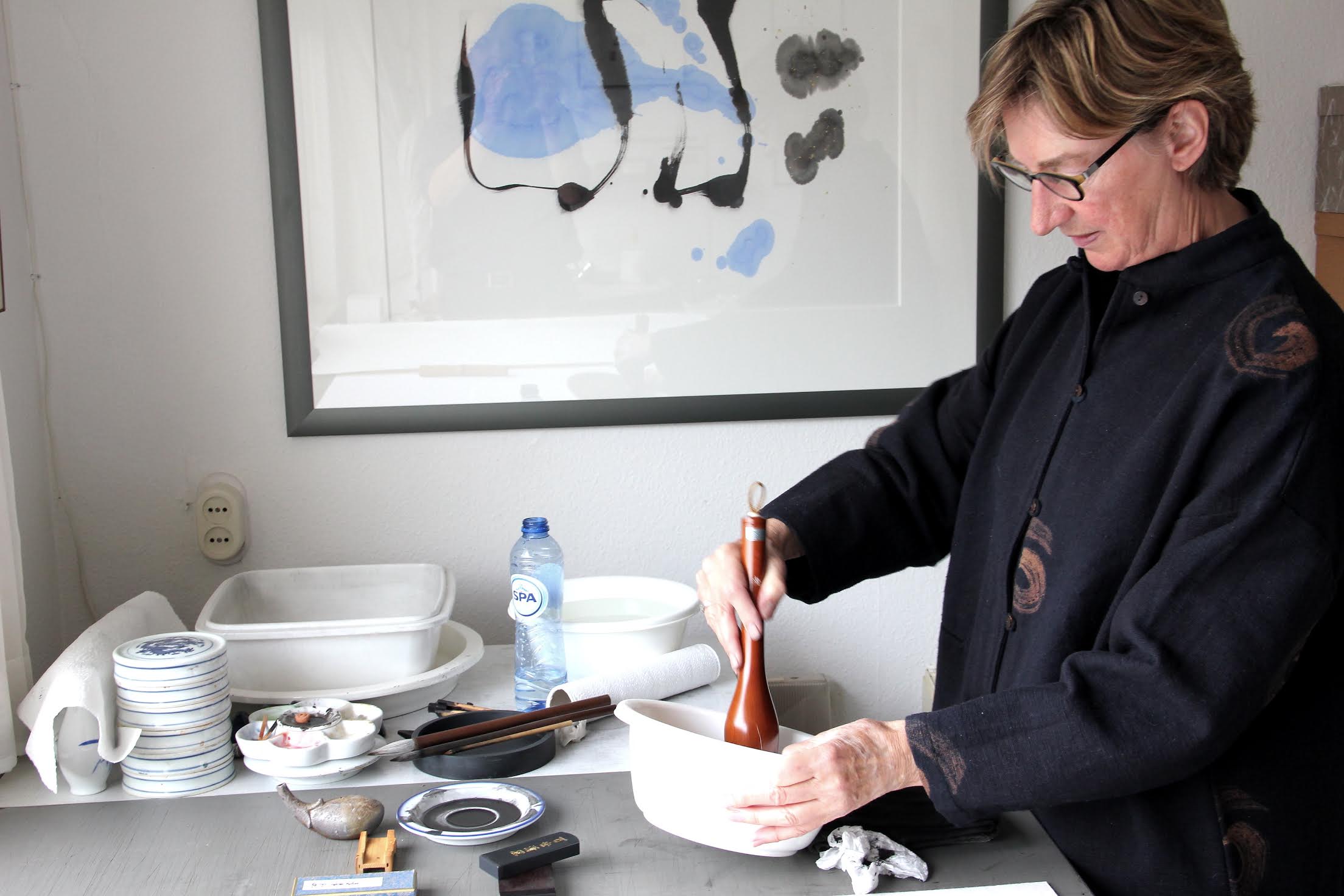 Marjon de Jong is a Sumi-e Master. Sumi-e, or Japanese ink painting, is a traditional oriental art form of (mainly) black ink painting on rice paper. Marjon started to paint in 1985. For a couple of years, she took lessons with Eiko Kondo, who quickly noticed that Marjon had a natural talent, particularly in the zen style, i.e. the art of omitting. She has an exact sense of and a perfect balance in composition. These qualities must be innate, they cannot be learned.
Marjon de Jong's work is characterised by simplicity, efficacy, balance, and beauty. However, this apparent simplicity is deceiving, as it takes a lot of practise, patience, restraint, and precision to achieve the final result. The Japanese techniques of ink painting and mounting paintings require perfection. De Jong masters these techniques completely, which has earned her full recognition by the Japanese, and the title of Sumi-e Master. This is exceptional for a foreigner, especially since there are hardly any Sumi-e Masters in Japan any more, let alone outside Japan. Therefore, Marjon de Jong is said to be a phenomenon.
In Japan, her working methods are seen as innovative, and in modern and contemporary art, her work has owned its very own position.
Besides Sumi-e De Jong also paints canvases in acrylic paint, always transparent and in her characteristic, minimalist style.
Marjon de Jong is a versatile and respected artist at home and abroad. Besides many exhibitions in galleries and museums in The Netherlands, she also exhibited in, among others, the United States, Japan, the Czech Republic, Switzerland, Spain, Belgium, and Germany. In 1992, she had a major exhibition at Art Miami.
By invitation, she also held workshops and lectures in Spain, Switzerland, the United States, and Japan.
Currently, preparations are being made for a documentary about the life and work of De Jong.